It can be scary to get started with AdWords when you're not quite sure what to expect; and dipping your toes in without fully anticipating the costs will only show you negative, and often false, results.
It's completely understandable why a lot of business owners who are interested in using AdWords to grow their business are hesitent to take the plunge. There's a fear of the unknown and unexpected that can be scary to buy into.
You're not alone. A lot of our clients have reservations about starting an AdWords campaign or don't have much of an idea of what to expect to pay on a monthly basis.
That's why we set out to find the average cost-per-click (CPC) for some of the major small business industries. We want you to know what to expect to pay, that way you can choose a budget that matches your goals; without any pesky surprises.
Staylisted: taking the fear out of AdWords, one blog post at a time.
Method:
First, using our own clientele for inspiration, we compiled a list of every industry in our database.
Next, we collected the top performing keyword from each industry and then entered them into the AdWords Keyword Planner.
We recorded the suggested bid for each keyword for the largest city in each state. For example, we found the suggested bid for 'plumber' in Phoenix, Houston, Anchorage, etc.
We then found the average CPC across the U.S. for each industry and organized them into pretty infographics for easy digestion.
When analysing these stats, please keep the methodolgy in mind. The average CPC is not static and not guaranteed. This study was conducted with the intention to give business owners a ballpark idea of what they can expect to pay per click in their AdWords campaign.
Quick Jump to Your Category
Cost-Per-Click Awards
The highest average industry CPC that we found was for the Home Security, coming in at $39 per-click, followed closely by $37 for Medical Billing.
The lowest average CPC in our study was $0.70 cents for the Beauty Supply industry.
Adding every industry's average CPC together, we gathered that the average top-keyword CPC for the United States is $6.30.
The highest overall CPC goes to Addiction Treatment for $154.88 per-click in Kansas followed by Private School for $132.14 per-click in Connecticut.
How to Evaluate These Graphs
As you browse through these mini-infographics, you'll observe differences between the categories and fluctuations within the industries.
You might notice that the average CPC tends to correspond to the cost of the service. For example, Contractor services usually cost upwards of a few hundred dollars and their CPC's reflect that cost. The highest average CPC for the category is $21.8 and the average across all industries is $9.7.
You can also use these graphs to help you consider the possible return on investment (ROI) that AdWords has to offer.
When looking at the Automotive category below, the keyword "motorcyle repair" costs about $1 per click. The average motorcyle tune-up costs between $100-$200. That means that out of every 100 clicks, only one or two need to convert to paying customers in order to yeild a positive ROI.
For more information AdWords and tips on how to decide a budget, check out our Basic Guide to AdWords.
Automotive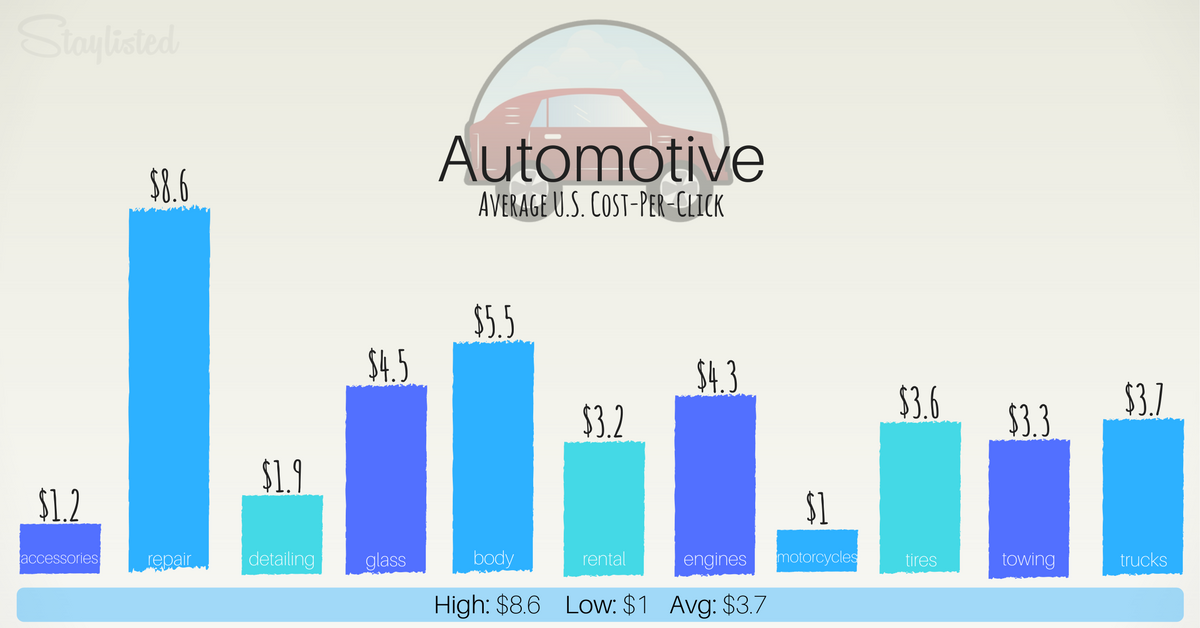 Beauty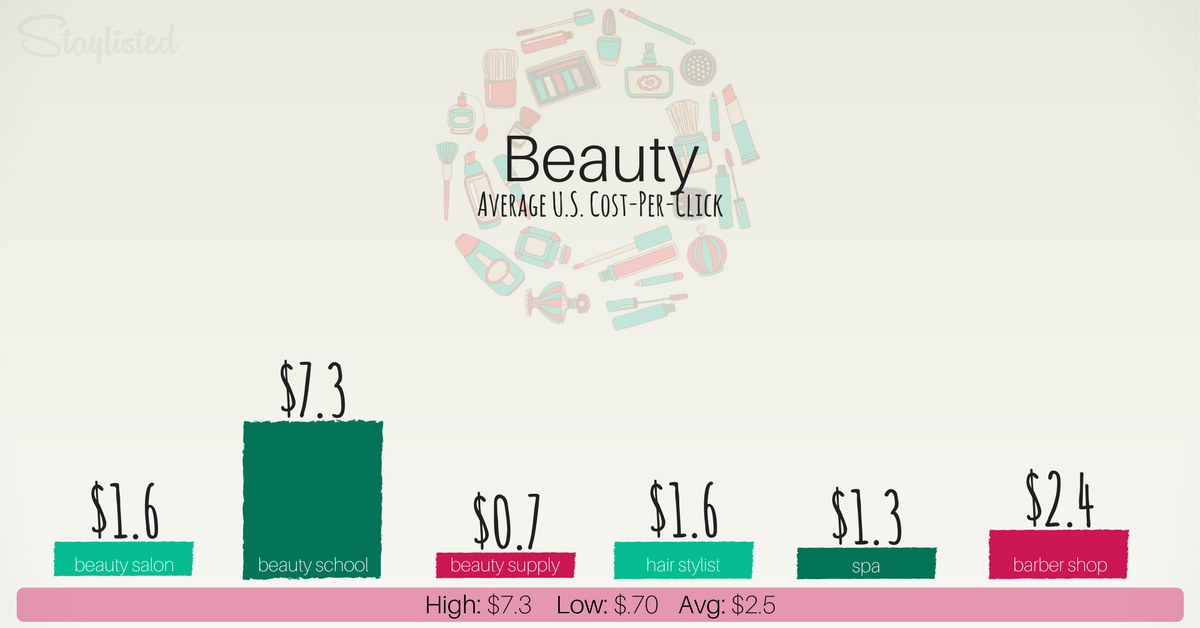 Contractors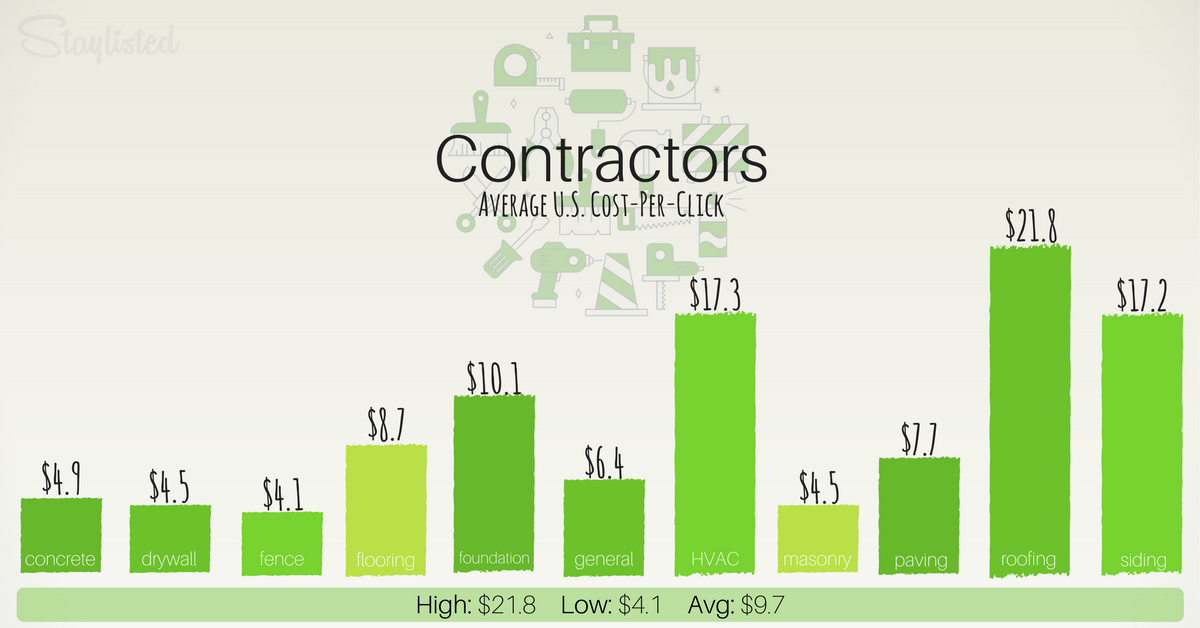 Financial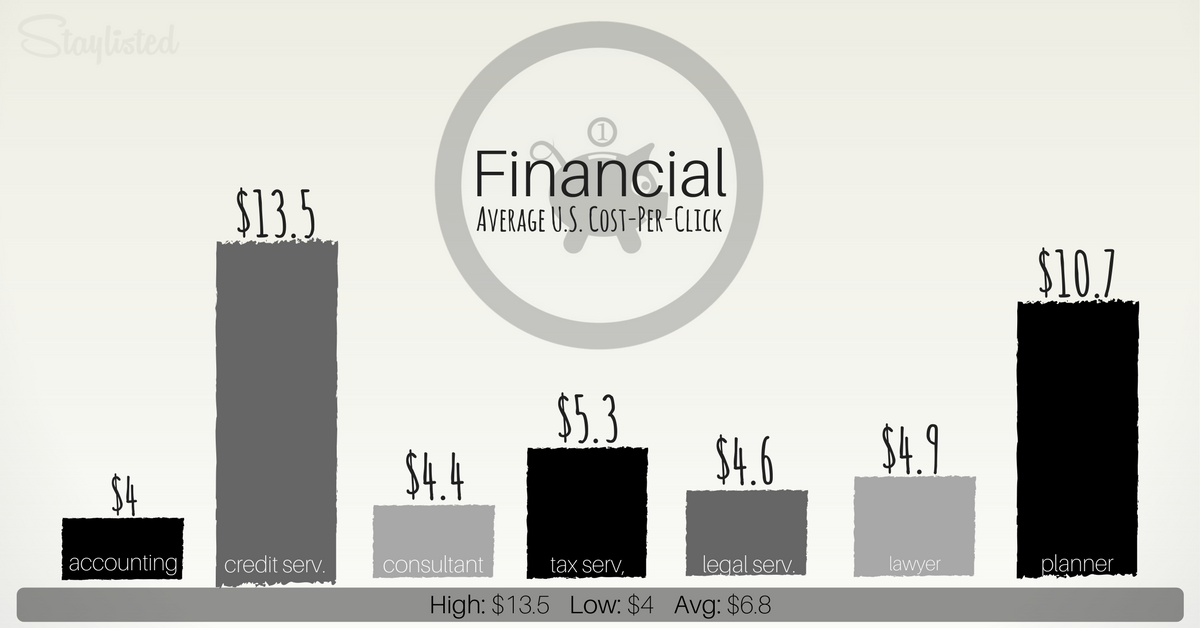 Health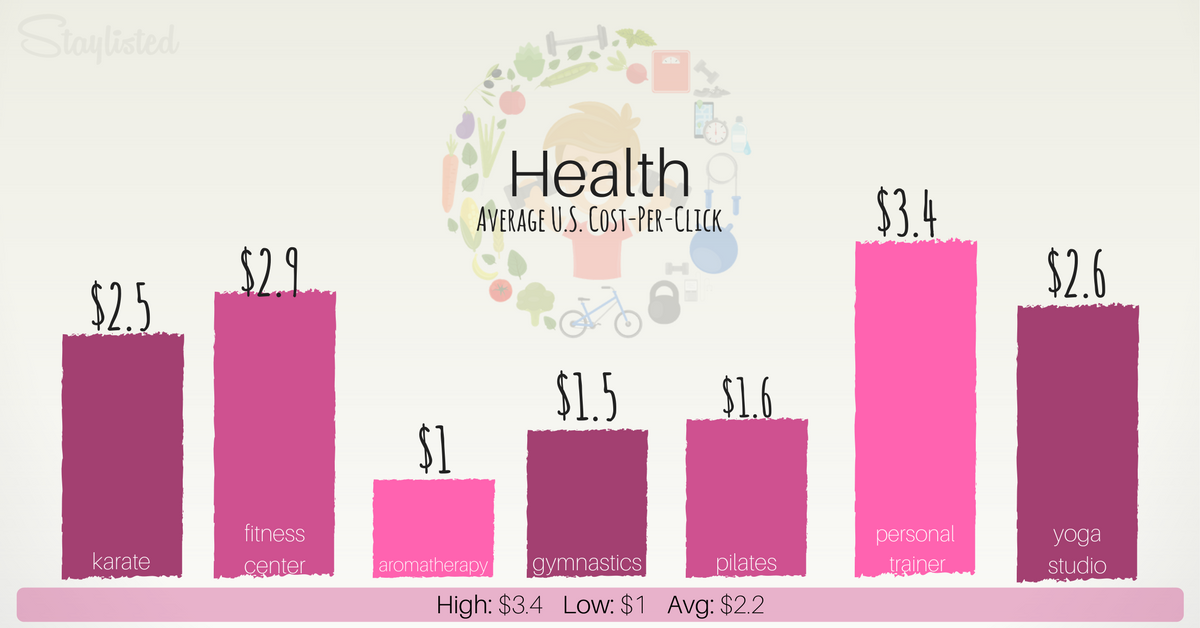 Home Services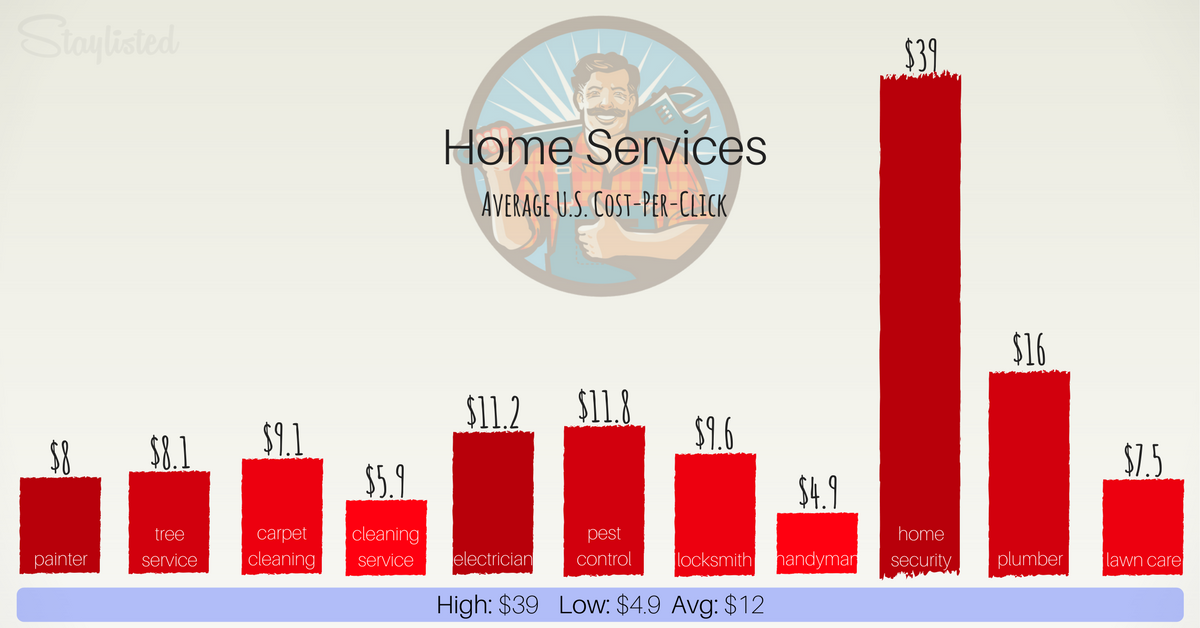 Medical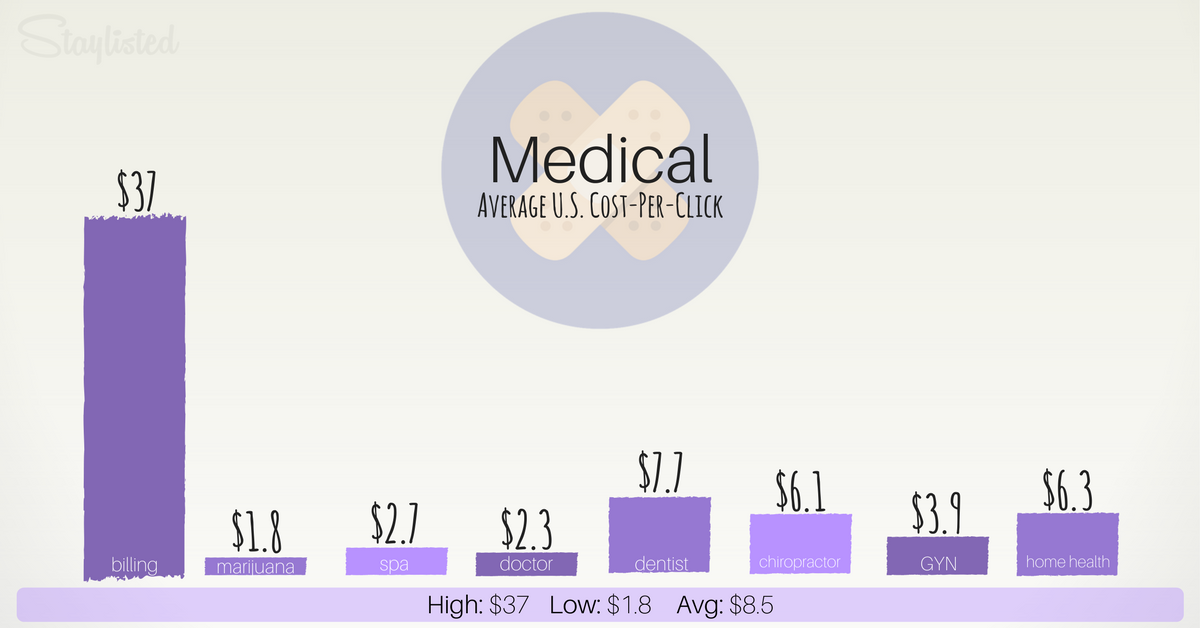 Pets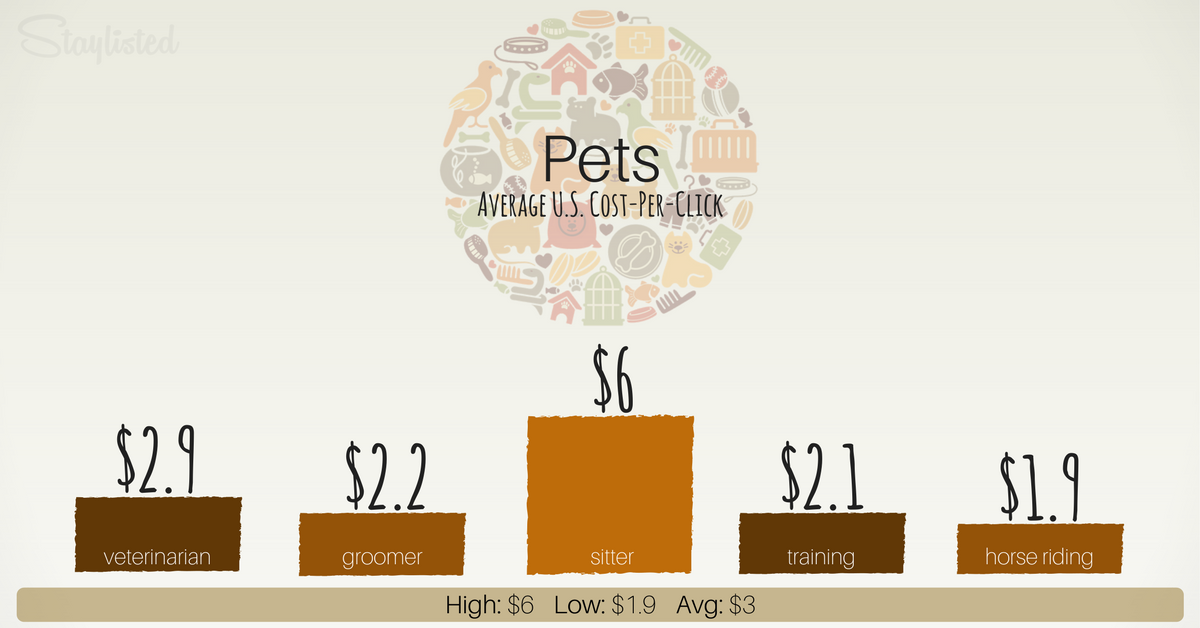 Restaurants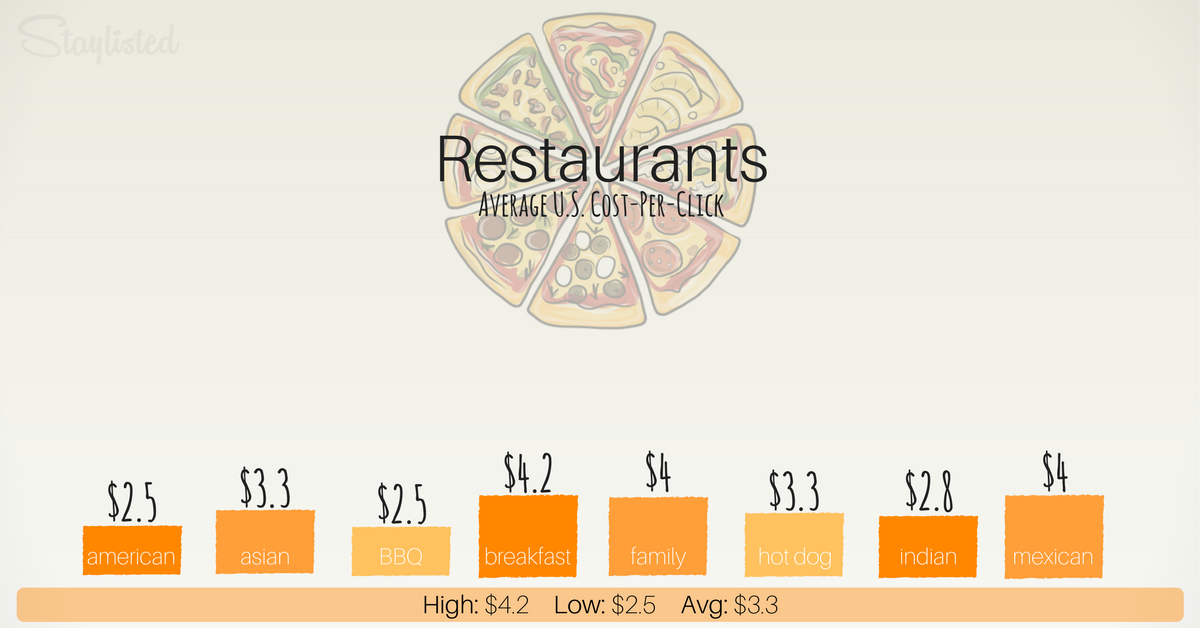 ---
Conclusion
As I'm sure I've told you before, our goal with this blog is to help educate business owners about digital marketing. Because we have clients who aren't afraid to ask questions, I am able to write blog posts that I know will be helpful to small business owners.
The topic of AdWords budget and AdSpend is a hot one that we get asked about a lot. It is my hope that this article will put your mind at ease and help you to determine if AdWords is a right fit for your business.
As always, if you have any questions, please feel free to comment and I will always respond. You can also reach out to us on Twitter or Facebook.